This help page references the classic editor. Note that the VisualEditor may behave differently.
Galleries, Slideshows, and Sliders
are simple tools to display your community's interesting photos and videos.
Step by step
Open the classic editor for any article page. Make sure the tab at the top of the editor is set to "Visual".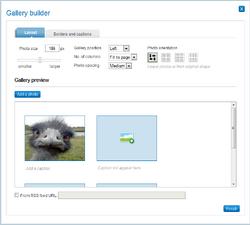 A pop-up box will open. Select "Add a Photo" and follow the instructions on the screen until you have added all of the photos you would like included. You can choose to either upload new photos or select from existing photos on the community.
Set the captions, titles, or descriptions of your selected photos. This information will display below them and will help your readers know what they're about.
Set the size, orientation, borders, or other settings available for your final creation. These options may vary based on the tool you are using.
Click "Finish". Your photos will appear after you publish the page.
Note: Videos can also be used in galleries and sliders, though currently they can only be added via wikitext.
Examples
Here are some of ways these great features can look on your community:
Gallery
Galleries present static pictures in grids. You have a lot of flexibility in determining the specifics of that grid and can even offer your readers the opportunity to add an image directly from the gallery.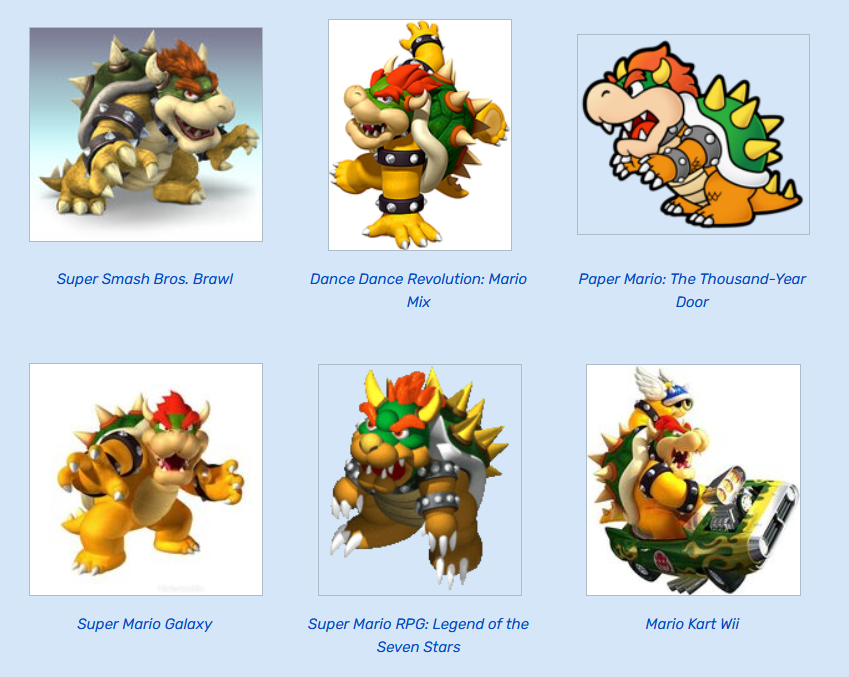 Slider
Sliders do what they sound like they'd do: slide one image over another. They're highly popular on main pages, as they give an animated way to introduce the four most important areas of your wiki. Readers can control the direction of the slider with the arrows on the sides—and they can jump to whatever page is linked to each image.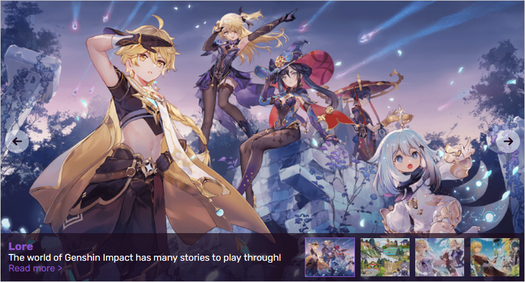 Slideshow
Slideshows are like sliders, but they can contain many more pictures. Unlike sliders, though, they give no opportunity to present captions, so they usually work better in situations where your images are iconic and therefore instantly recognized by your readers.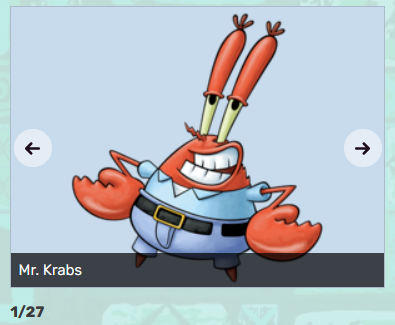 Read more
Further help and feedback
Community content is available under
CC-BY-SA
unless otherwise noted.